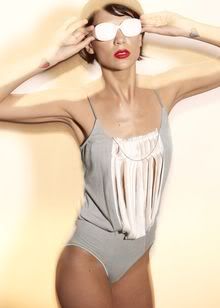 I have a weak spot for pretty, yet financially out-of-reach unmentionables. Labels like Stella McCartney and Agent Provocateur make me swoon with sartorial lust. Most recently, I have been enchanted by the ethereal pieces created by
The Lake and Stars
. Even the name is dreamy! I love their dusky pastel color palette, combined with light-as-air mesh, silk, jersey, and unexpected details. The silhouettes are vintage-inspired, yet fresh and modern. It's not your typical lingerie.
I think I will dedicate a separate post to some images from their latest lookbook, but for now I'll do a teaser featuring some pieces that I really, really would not mind having in my arsenal. No, ma'am, I would not mind it at all.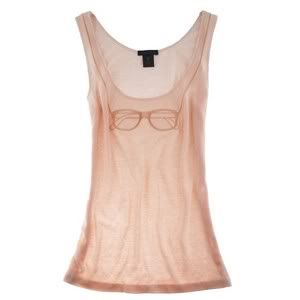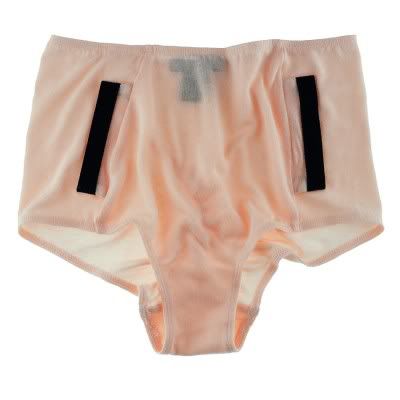 This "Franklin" tank and brief set is at the very top of my list! Oh, please please please I want!!! I would just live in these in the summertime.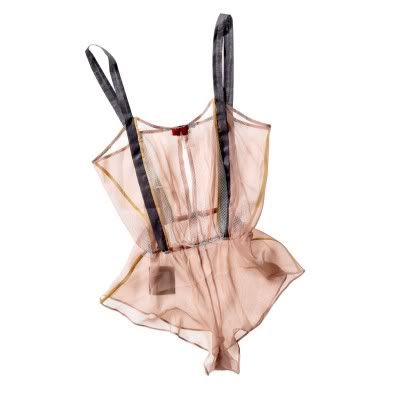 This sold-out romper has suspenders and a little pocket. A
pocket!!!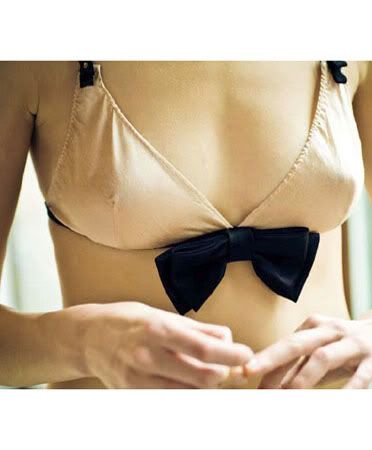 From their ballerina-inspired collection. Ballerinas!! How could you go wrong??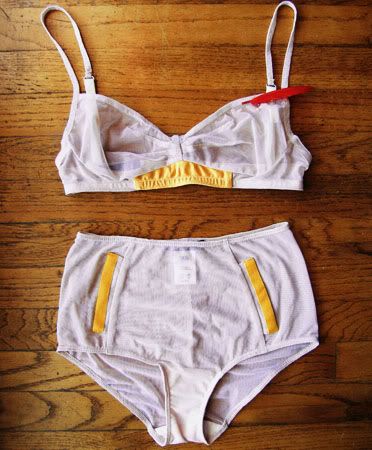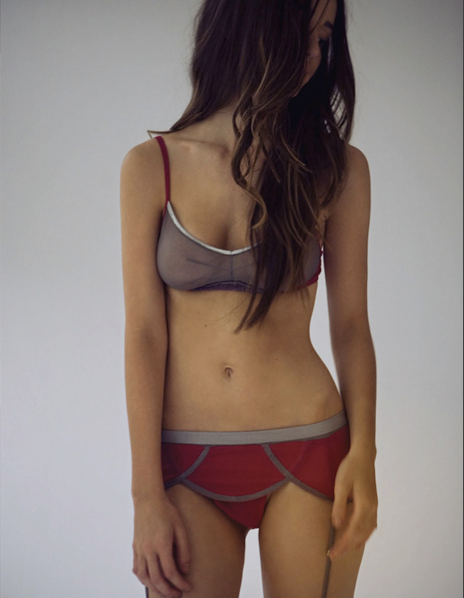 Most of these pretties are out my reach, money-wise, although occasionally they're on super-sale at Gilt Groupe. I was recently able to snag a set; I can't wait for it to come!
Images snagged from knickersblog, Journelle, Bonadrag, and kenyastyle, in order from top to bottom. I'll happily take the images down upon request.