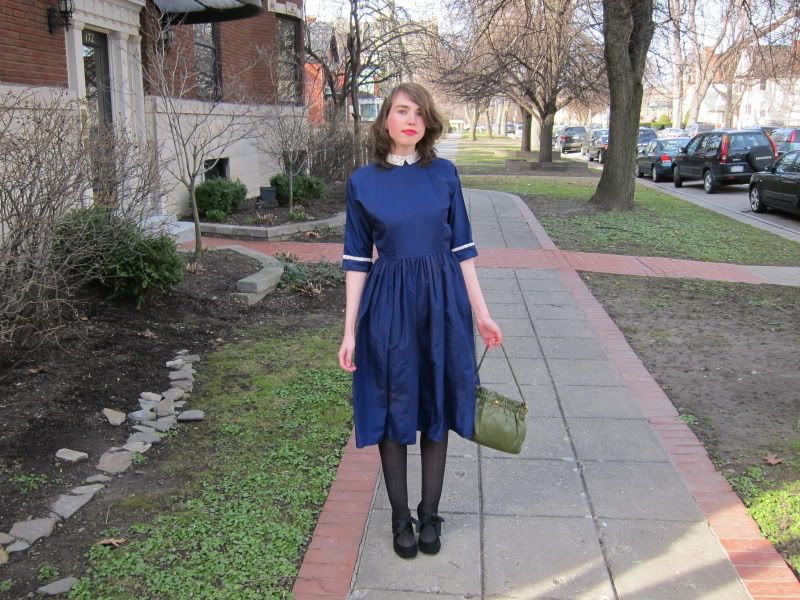 Vintage 50s dress: Violetville Vintage on ebay, handsewn - can you see the little pink polka dots on the collar and sleeves?
Vintage coat: Carven Paris, gift from my mother
Vintage purse: Morris Moskowitz
Knee-high tights: Target
Headband: mylavaliere on etsy
Heels: Jeffrey Campbell

I got a brand "new" (vintage), long-coveted 50s dress in the mail on Saturday! When Dave suggested we attend the
Buffalo Small Press Book Fair
at the Karpeles Manuscript Library Museum that afternoon, I knew it was the perfect opportunity to debut the dress. It was such a gorgeous day, I almost didn't need my coat!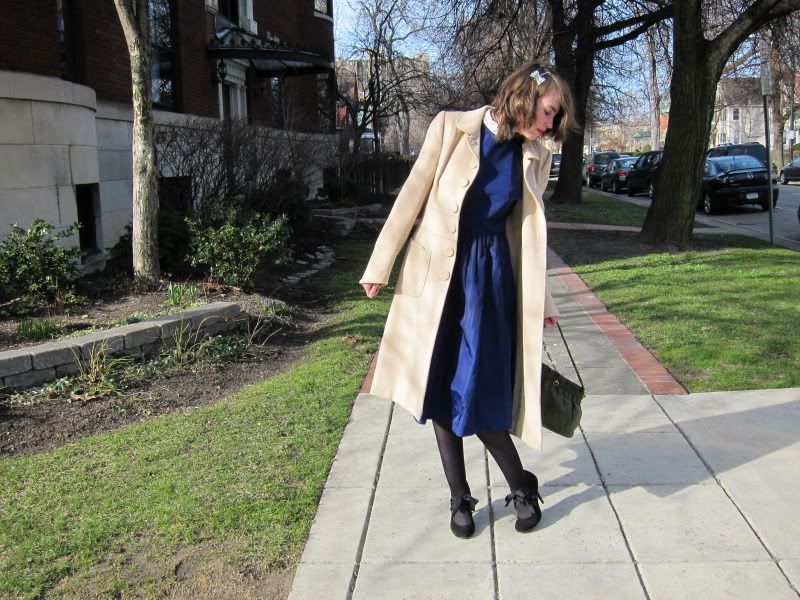 We also saw the first little flowers of spring; I asked Dave to take a snap for me. They were such a pretty purple. Grow big, little ones!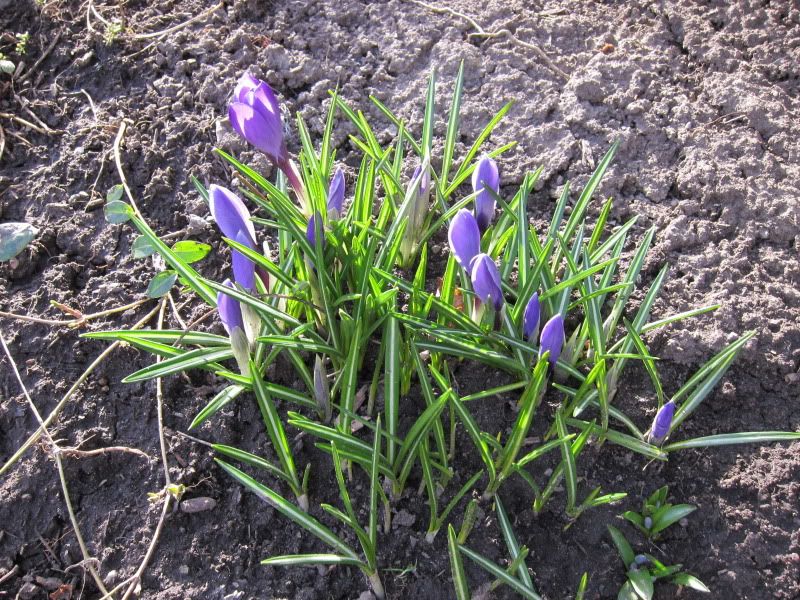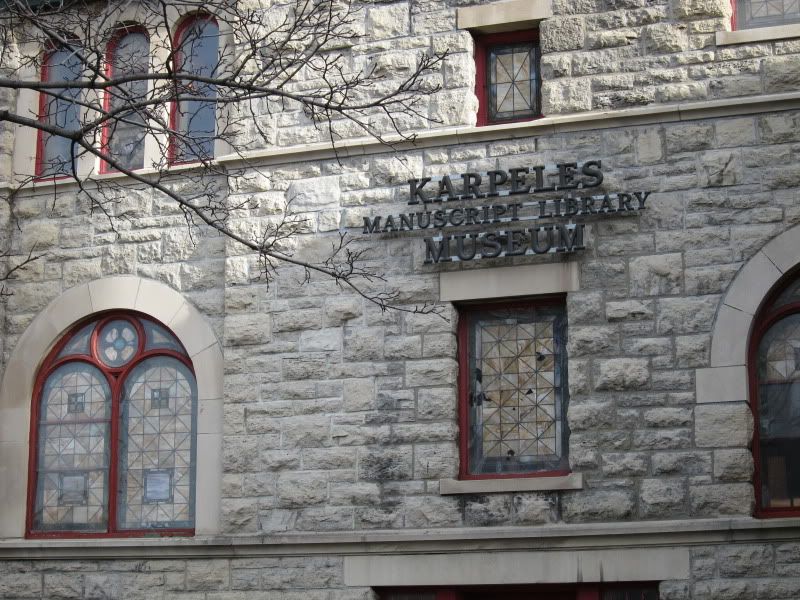 The manuscript library is in a really pretty old church.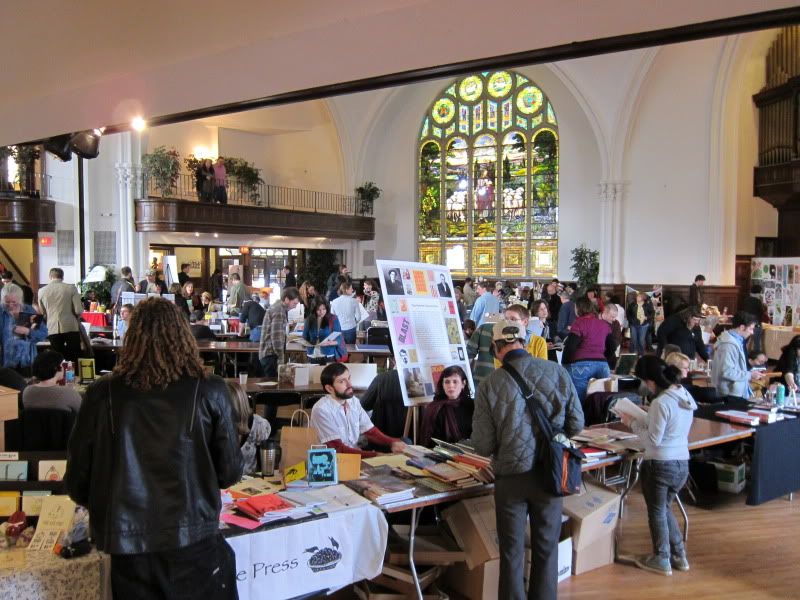 Crowd shot! I don't know; I'd like to share more pictures of the interior, but I don't want to overwhelm you guys? They're mostly just crowds with pretty windows in the background, so maybe not.
I was very surprised to find that the ladies of
Worn Fashion Journal
were there! I thought that maybe the girls manning the table were local contributors or something, but it turns out that they were actually the founders/editors! I was so flabbergasted to see them there that I really wish I'd stopped to talk to them a little bit more! They were so nice, and one of them even liked my dress(!). I'd only ever looked at the website in passing, and have never come across the print edition, but after flipping through issue #9 I knew I had to pick it up. Let's just say that I'm now officially a fan. I'm really impressed that these young women are producing such an amazing, quality publication. The photos are gorgeous, the words are engaging, the subjects are actually topics I'm interested in, and the paper feels really, really nice in my hands. And somehow it's all really affordable? I'll definitely be getting a subscription when I have the extra cash. Good job, girls!